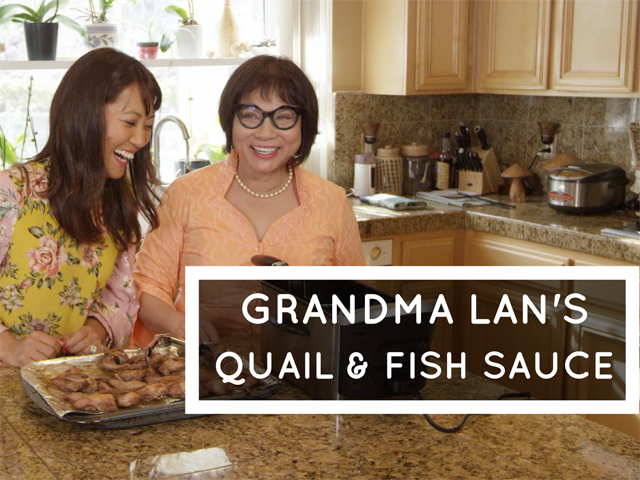 Last year, in a special Thanksgiving collaboration with I Am An Immigrant, Cooking with Granny traveled to California to tell the refugee immigrant story behind Grandma Lan's crispy Vietnamese quail. It's baked, fried, and flambeed — and served with a side of her famous fish sauce. Under Communist rule in Vietnam, Grandma Lan thrived as an underground fish sauce dealer in the black market so much so that she came to be known as "Madam Fish Sauce."
Watch Grandma Lan's food story here.
What Thanksgiving traditions does your family savor?