Dr. Josefina Monasterio spent her childhood climbing mango trees in her rural hometown, Punta de Mata, in western Venezuela. She says she was always athletic – competing in track and field and as a gymnast through college. At 68, however, she has far from slowed down. Monasterio is an award-winning bodybuilder and life coach.
"I started bodybuilding at 59, and now I compete with women in their 30's, 40's and 50's, and I beat them," says Monasterio laughing in her vivacious manner. "They take pictures with me!"
She says she met her coach while doing an interview for her local Vero Beach, Florida TV 10 station. He asked her if she knew anything about bodybuilding, because he thought she would be good at it, and she responded she didn't know anything about it.
"I started training in January, and in June, I won first place in my first competition," says Monasterio. "I got hooked."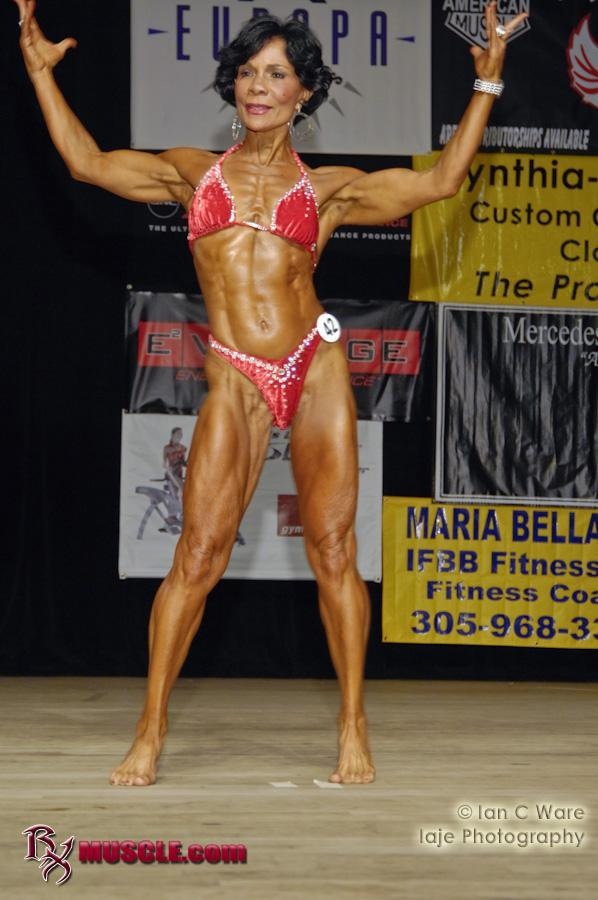 She says she reinvents herself every few years, and she's dedicated the past nine years to bodybuilding.
"One of the best secrets to keep yourself young is to build your muscle mass," says the fitness guru. "In my philosophy, you eat everyday, you breathe everyday, and you exercise everyday."
She explains you don't have to do as intense a workout as she does everyday – waking up at 4am to pray and meditate, then walk three miles, run three miles, 30 minutes of yoga, and then weights for two hours. She says, one can simply walk for 30 minutes a day if that's more realistic for you.
"I see a lot of people in gyms, but they are not focused, and they don't get the results they want," says Monasterio, who herself focuses on one body part a day. "If I am not focused, it won't happen."
A public school teacher in Boston for more than a decade, and then an academic adviser at Florida community college for various years, Monasterio has always been a teacher at heart.
"I love helping people," says the woman with who hosts her own show, "The Dr. Josefina Way," on her local TV 10, which also airs on Comcast Channel 11 and YouTube.
When she's not in front of a camera, Monasterio serves as a fitness life coach and helps clients lose weight based on their individual needs and interests.
"I usually work with someone for 10 weeks," she says, explaining how someone's fitness is also related to their emotional health. "Every week you see the change."
Monasterio believes strongly in cultivating your body, mind, spirit and emotions equally.  The only way you discover things about yourself, she says, is by spending time with yourself.
"When you have dreams bigger than you can imagine, they happen," says the woman who moved to the U.S. by herself at 24 to go to graduate school. "My goal was to always aim for the best."
Only knowing six months worth of English, her big dreams led her to register at Boston University for her master's in education. Today, she also has a doctorate degree in personal development from Nova University.
"That's why life is amazing, and it blows me away every single day!," says Monasterio.
The mother of two grown daughters explains her father left her mother when she was 5-years-old.
"I didn't have parents who had money to send me overseas," says Monasterio. "I had faith and I believed. I was a dreamer, and you know what? Life has not disappointed me…You jump, and the doors open."
Where does she see herself a few years from now?
"Maybe I'll take flying lessons and become a pilot," says Monasterio, laughing.
But she says, for now, she has plans to compete as a bodybuilder for at least the next five years.
"I have even more passion and energy than when I started," she says. "Maybe I'll stop when I'm 90."
Comments
comments