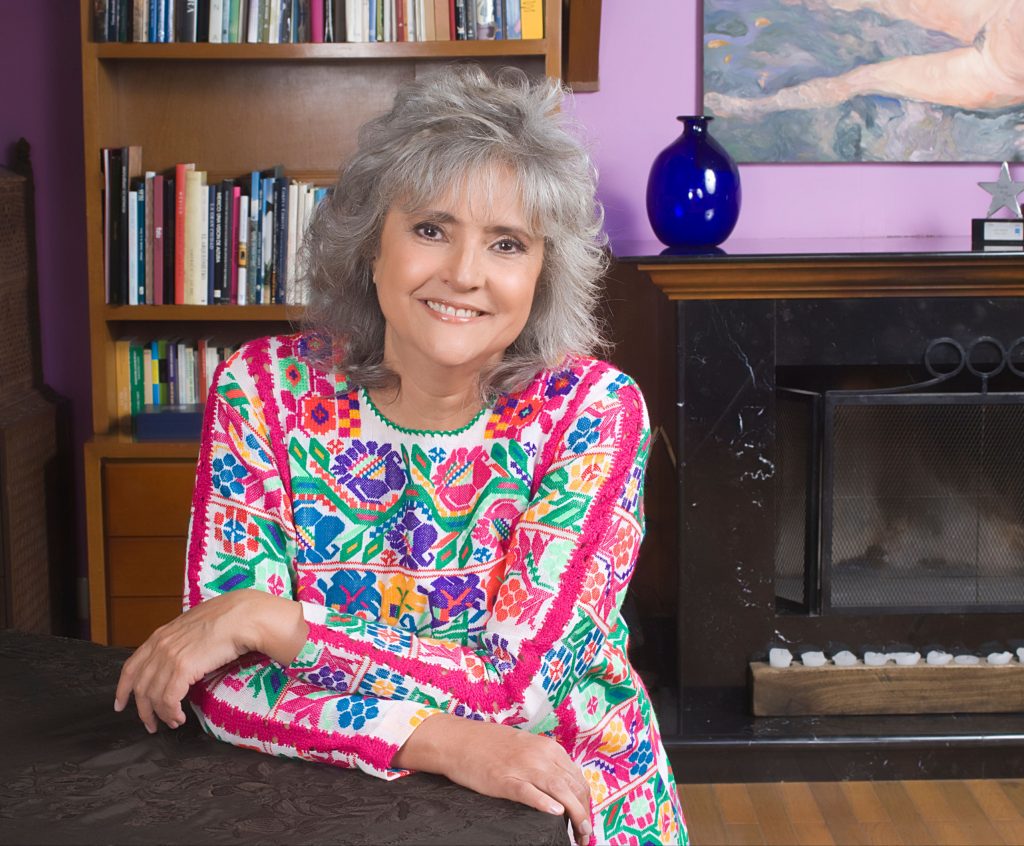 Award-winning author Laura Esquivel, 70, began writing while working as a kindergarten teacher in her native Mexico.
After having had written plays for her students and children's television programs in the 1970's and 80's, she wrote the international best-seller "Like Water for Chocolate" in 1990. It sold over seven million copies around the world and was published in 36 languages. It was later adapted for film and debuted as a Spanish-language movie in 1992 and was nominated for a Golden Globe Award for Best Foreign Language Film. It became the highest-grossing foreign language film ever released in the United States at the time.
The novel, which is also part cookbook, explores the relationship between women and the family structure in Mexico.
"In every family, we have our past there, in recipes…" says Esquivel, adding that the recipes are repeated over and over. "In the same way, we are repeating again and again painful stories."
This year, thirty years after its first publication, Esquivel released two books completing the "Like Water for Chocolate" trilogy. The second book, "Tita's Diary," dives into the life of the best-selling novel's main character, Tita. Esquivel says Tita is based on her own grandmother's sister who was not allowed to get married.
The third book, "The Colors of My Past," centers around Maria who reconnects with her roots and family traditions after discovering "Tita's Diary."
Additionally, a musical of "Like Water for Chocolate," with original music by Grammy Award-winning group La Santa Cecilia, lyrics by La Santa Cecilia and Pulitzer Prize winner Quiara Alegría Hudes ("In the Heights") will be directed by Tony Award winner Michael Mayer. A preview of the original score is available at www.broadwaycares.org.