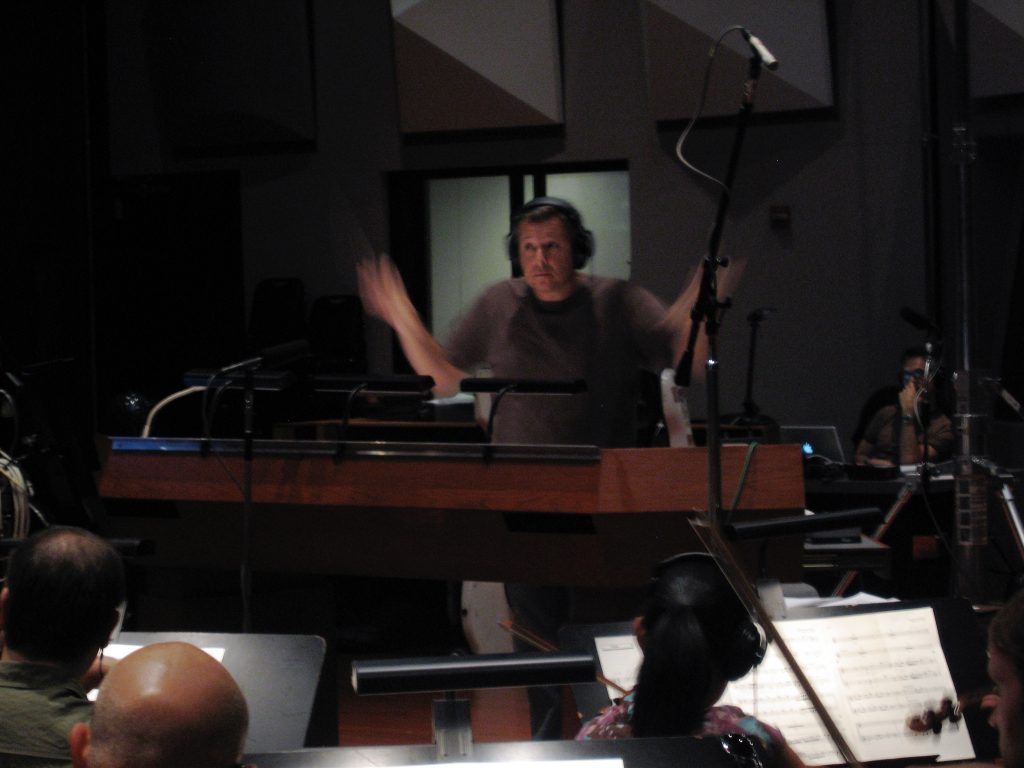 Film and television composer David Lawrence, who won an ASCAP Award for the score of "American Pie 2," was destined for a career in music as the son of the Grammy-winning pop singer of the 60's and 70s – Eydie Gormé – who sang solo, as well as with her husband, Steve Lawrence, on television, and in shows on Broadway, and in Las Vegas.
Lawrence also composed music for "High School Musical" (1 through 3), "The Cheetah Girls," and most recently, Disney's "Descendants 3," which hit theaters in August. However, one of his life's biggest regrets had been that he never had the opportunity to make an album with his beloved mother while she was alive.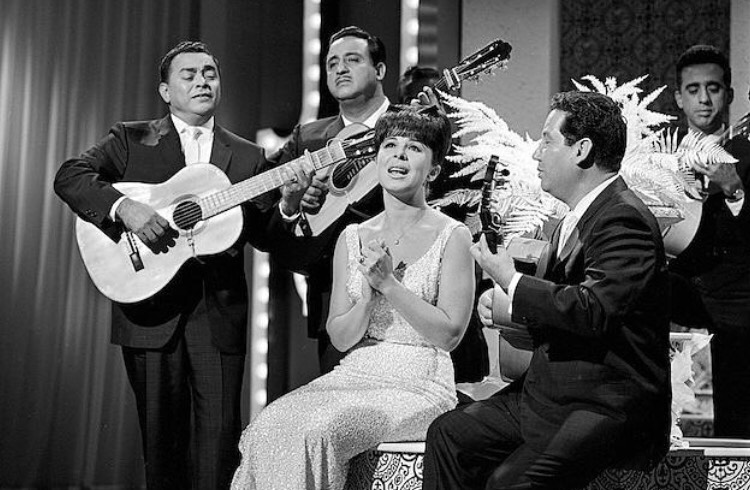 At nearly 60, however, Lawrence has accomplished one of his proudest personal feats, producing the album, "Nosotros," in honor of his late mother, whose own mother was from Spain. He calls it a tribute, including 10 of her most famous boleros, dropping soon after what would have been her 91st birthday.
"I would like to think that she wouldn't be prouder of anyone in the world, and not be prouder of all that she accomplished at the same time," says Lawrence.

Here is our conversation with the award-winning composer:

What was it like growing up with two parents who were singers?
I grew up in NYC and spent the first 11 years of my life there. Then we moved to LA, and since then LA has been my home for 47 years. My wife, and I, go back and forth to NY often. NY is really a second home. When both of your parents are celebrities it's sort of like your life is speeding by…The difficulty for them was trying to manage a home with two kids, and being present. When we were really young, they took us everywhere. We took our homework with us. As we got older, we needed to stay in school more and not go on the road as much. There were many months out of the year that we wouldn't see them. We had nannies, and aunts and uncles, come take care of us…It was kind of exciting being part of their incredible lives. It was a little depressing when we didn't see them, and they were on the road. It was an amazing life but it also comes at a price where months out of the year you don't get to see your parents. When you start getting raised by other members of your family…It's a blessing to be exposed to certain things but a huge detriment to a normal growth cycle.

What were your parents like?
My parents were very level-headed people. They came from very poor families. They knew they had to work to make a living. Their parents were immigrants. That rubbed off on me. I was always aware of family comes first, and values. What is important and what's not. It always made sense to me that the root of what their character was was decent. I've tried to live that way my whole life, and it's worked for me.

What kind of music did you hear mostly at home?
I was exposed to a lot of music. It was constantly going on. There were composers and producers constantly in our home. Most of it was the popular standards of the 30s, 40s, 50s, 60s – like George Gershwin. I always had on my own a love of music. I barely walked to the piano when I was two, and I never looked back. I was playing since I was four or five. I gradually dove into my personal tastes, Brazilian jazz, classical, and all forms of jazz.
How did you decide to become a composer? Do you remember the moment?
The truth is I was very good at math and science, and I wanted to be a cancer surgeon. I did all these internships around the country. I was getting ready to do my MCATs, and I was doing an internship at a cancer lab, and something changed where I wasn't enjoying it anymore. I needed to make a decision about my life. I decided I really wanted to pursue music and be back in NY. When I finally made the decision to go to The Manis College of Music, that's when I decided to be a composer. I was about 22. I know what eases me the most is music. Although I learned music my entire life, and was writing music since I was six or seven, I knew I had to learn from the masters to learn how to conduct orchestras. Then I realized I wanted to do music film.

What do you think led to such success of the score of "American Pie 2"?The first "American Pie," the orchestra had about 60 members, and for the second, there was a 105-member orchestra – with a massive brass and string section. It was a song-driven score – something elegant and contemporary with a large sound. There were so many pop songs that they wanted a very lush song. I did all the underscore [orchestral music you hear in the background]. Working with a big orchestra makes me really happy. You can feel the positive tension in the air, and they want to do well and do the music well.

How did you decide to make this album for your mom?
When my mom passed, I was interviewed by a station in Miami. They wanted to interview me about "High School Musical," and talk to me about my process, and my upbringing with my mom. I was very sad because my mom had just died. I told my wife [Faye}, and co-producer – we've been married and working together for 30 years – I want to do something to honor my mom. Faye told me I should look at that album I wanted to do with my mom [before she died]. I started falling in love with her songs all over again. I modernized them with my love of Latin music and Latin jazz…I was never very interested in singing, but I felt like singing for the first time. I took my time between other jobs I'd been working on. All of a sudden, I had something to share with the world. I was sort of singing to my mom. I almost felt her over my shoulder and propelled by her spiritually. I wanted to let the world know this woman was a pioneer in introducing the bolero to the United States.

I went back to [Grammy-winning] Al Schmitt, the engineering mixer who recorded a great deal of my mom's music in the 60's. It came full circle that he mixed this album for me with Capitol Records. Janet Dacal – from "In the Heights" – sings all the background vocals…I tell my mom how much I love her at the end in Spanish – It's 100 percent love.

Do you have a favorite song on the album /one that you're particularly close to?
"Sabor A Mi" – it was my mom's biggest hit. It is a very famous bolero. My mom redid it in such a way that it introduced an already famous song and made it an internationally famous song…She would just light up when she sang in Spanish, and it had a big impact on me watching her sing in Spanish. That's why I was able to put my heart and soul into this.

What was the most important thing your mom ever taught you?
Don't ever be afraid to show your soul to people. I think my mom was a no holds barred type of human being. She didn't hold back. Anyone that really knew my mom well would say the same thing. She gave you everything she had to give on a daily basis.