Jon and Bernard Whalen are a father and son writing-duo who recently released their second co-authored book, "The NYPD's First Fifty Years: Politicians, Police Commissioners and Patrolmen." The book includes a look back at the formation of the New York Police Department in 1898 and the heroism, and even corruption, that has taken place within the organization since then. The book signing will take place February 18 in Queens, NY.
Bernard, 57, is currently a lieutenant in the NYPD and has worked in the force for 30 years. He switched careers from a physical education teacher to the police force many years ago and has not left since. He says he also greatly enjoys writing in his spare time – something he learned from his father, Jon.
Jon, 79, now a retired English teacher, began his career as a corrections officer at Sing Sing and Auburn prisons. However, he decided to leave that role for his love of English and teaching students. According to Bernard, switching careers was unusual for his father's time, but he says watching his father follow his passion for teaching encouraged him to pursue his own passions as well.
Later, Bernard came up with an idea to publish a novel with his dad. In 2000, they published their first fiction thriller, "Justifiable Homicide."
Bernard and Jon, or B.J. Whalen, as they call themselves, are working on other novels and hoping to extend "The NYPD's First Fifty Years."
*Jon Whalen could not attend the interview due to health issues.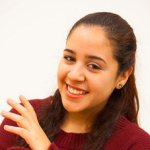 Kelly Carrion, is a multimedia journalist who believes in the incredible influence storytelling has on people, and how they view the world. That is why she has made it her mission to tell compelling stories about extraordinary people. Her articles have been featured on NBCNews.com, NBCLatino.com, LowellSun.com and Nashoba Publishing. She is a recent Boston University graduate. Follow Kelly on Twitter @kellycarrion12.
Comments
comments