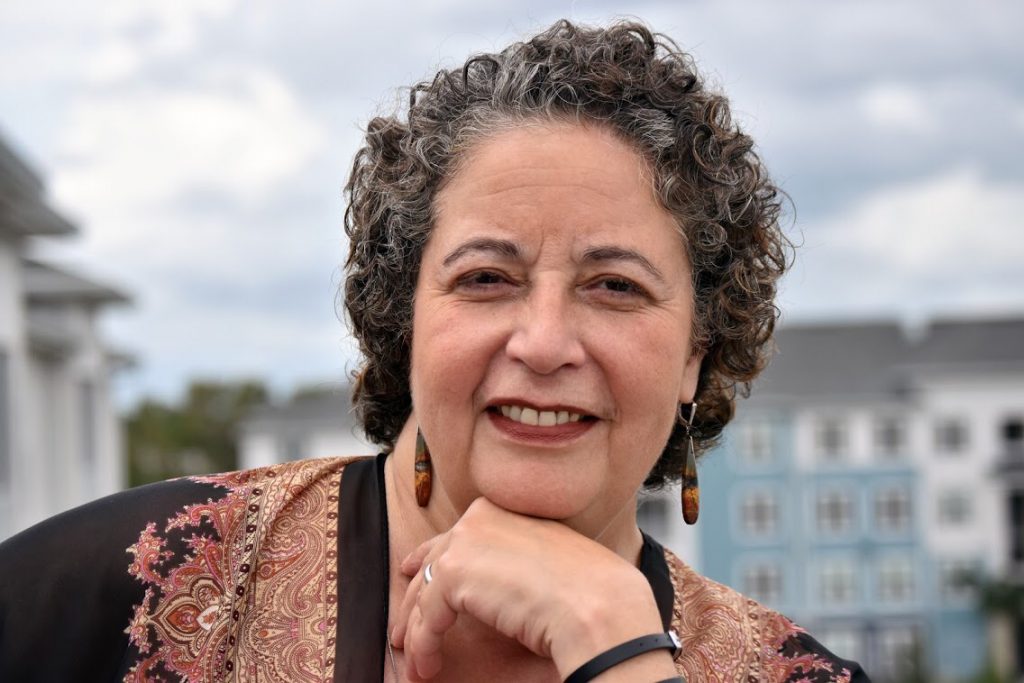 Luz Rodriguez was born to Puerto Rican parents who migrated to NYC in the 1950's. When she was a young girl growing up in the Lower East Side of New York City, she remembers being taken aback while watching the movie, "Oliver," and learning that there were children in the world without a home. It became ever present on her mind that once she grew up, she'd take care of all the orphans who were discarded or abandoned by their parents.
Rodriguez, now 63, didn't become an owner of an orphanage as she once imagined. Instead, she uses her compassionate heart in another way. After decades of managing different aspects of a variety of non-profits, she earned an M.S. in non-profit leadership from Fordham University and began her own consulting company based in Sussex, NJ. Visionary Allies LLC helps founders of non-profits in all aspects of fundraising and grant writing. She is now a leadership coach and mentor to many social change agents around the world.
In addition to leading her own company, and grant writing for artists, Rodriguez is a regular faculty member and course developer at the Artist as Entrepreneur Institute in Broward County, and an adjunct professor at Alfred University, where she teaches a graduate course on program development and grantsmanship. She says she also is currently immersed in editing an anthology on "Birth Justice: Funding Equity in Maternal and Infant Health," explaining the disparities of maternal and infant health among women in marginalized communities.
Today, Rodriguez will be honored for her many years of community service at the 2019 Latina 50 Plus Luncheon, (founded by Maria Aponte) which honors Latina elders who are pioneers in their respective fields. Here is a Q & A we recently had with her:
Who were your most influential role models growing up?
My role models were youth counselors who looked after kids on the streets and gave them (and me) a haven from our rough neighborhoods, by providing avenues to make art, learn about our culture, do community service and other fun stuff. By the time I was a teen, youth counselors were yet another example of how I could look after abandoned youth.
Out of all the non-profits you've played a role in developing, is there one that is closest to your heart?
As a parent of two biological sons, a stepson, two foster daughters, and eight grandchildren, it's impossible to choose a favorite, among your children. The same goes for the several non-profits that I helped "birth," sort of like a midwife. Likewise, there are non-profits that played a pivotal role in my own personal and professional development. So it's impossible to choose one. I would be remiss however if I failed to acknowledge the non-profits that were key to my development in my youth, and beyond, namely CHARAS/El Bohio, Henry Street Settlement and Outward Bound.
What is a typical day for you like these days?
Well, for the past few days, I've been leading all-day workshops, facilitating "courageous conversations" on race equity for a prominently white environmental organization, where the 10 percent of people of color on staff have expressed experiences of being de-valued, invalidated, mistreated and more…I typically am coaching leaders of non-profits through challenging organizational management, strategic planning, or emerging founders of new non-profit start-ups helping them create sound strategies to achieve their visionary missions. I started my private consulting practice in 2017, Visionary Allies LLC, to serve social justice organizations and individuals with strategic supports, mentoring and coaching.
In my personal life, I am a wife of a husband who is living with Alzheimer's and a co-parenting guardian of my young grandson with autism, after several years of caring for both of them full-time.
What gave you the idea to start Visionary Allies LLC, and what is the goal you want to achieve with it?
During the past 15 years or so, fundraising and capacity building as a non-profit specialist at the Foundation Center where I mentored hundreds of non-profit professionals and emerging social change agents with their visions of social change, I considered myself an "ally" to visionaries and they often referred to me as a "visionary" for the manner in which I helped them learn skills and gain knowledge of how to build their organizations. When caretaking for my family members took its toll, and I could no longer manage working 9 to 5 with Alzheimer's and autism under one roof, I decided to take a leap of faith and work from home as a non-profit consultant. Thus Visionary Allies was born.
My goal for Visionary Allies is to build a network of collaborating, visionary consultants who would join forces and help leaders on the front lines of devastating inequities in marginalized communities of color, as well as help indigenous people who are still struggling to secure their universal human rights.
If you had one most important piece of life advice that you could tell your 20-year-old self with the wisdom you have now, what would it be?
I suppose it would be to value yourself more, and have faith in yourself to go it alone if those around you don't see your brilliance and light. Too many precious years wasted looking for love and validation in all the wrong places and people, while all along I possessed within myself all I needed and longed for to live a fulfilled life.