Bertha Hope grew up with a musician father and became a world-renowned jazz pianist herself. She then passed on her love for music to her daughter, Monica, who is a singer and currently recording original material for licensing consideration and hoping for her first CD.
"It was like passing it on to the next generation," Bertha told Wiser With Age.
Monica recalls writing music from the age of 14 and says her mother had an incredible influence in helping her perfect her craft. She says her mother never interfered in her creative process but always had some insight into her work.
Bertha and Monica perform together occasionally. In late 2014, they performed together when Bertha was named "Living Legend" at the Bronx Music Heritage Center. A clip of the performance can be seen above.
Monica will be performing in an upcoming show at the Bitter End in New York City with New York Hall of Fame Inductee, Billie Williams on February 7.
And, you can catch Bertha every other weekend at Minton's jazz club in Harlem, or the Apollo Theatre, in New York City on May 9th and the Kennedy Center for Performing Arts in Washington D.C. on May 10th.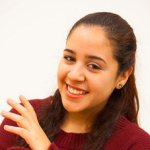 Kelly Carrion, is a multimedia journalist who believes in the incredible influence storytelling has on people, and how they view the world. That is why she has made it her mission to tell compelling stories about extraordinary people. Her articles have been featured on NBCNews.com, NBCLatino.com, LowellSun.com and Nashoba Publishing. She is a recent Boston University graduate. Follow Kelly on Twitter @kellycarrion12.
Comments
comments