Bob Haupt was drafted to the U.S. Marines in 1951, and for years he traveled the United States to different bases. He was previously in the refrigeration and air conditioning business, which led to his job as a repairman in the Marines. He was stationed in many states around the country – one of them being Virginia. During one of his visits to his hometown, Teaneck, NJ, he met the love of his life, Helen Haupt. Bob would travel every weekend for seven month from Virginia to see Helen. Soon after his service was over in 1953, he decided to marry her on January 30, 1954, and they have been together since.
Their secret to their 61-year-old marriage? "If you love each other, you can get through anything."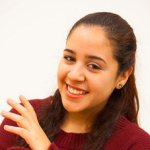 Kelly Carrion, is a multimedia journalist who believes in the incredible influence storytelling has on people, and how they view the world. That is why she has made it her mission to tell compelling stories about extraordinary people. Her articles have been featured on NBCNews.com, NBCLatino.com, LowellSun.com and Nashoba Publishing. She is a recent Boston University graduate. Follow Kelly on Twitter @kellycarrion12.
Comments
comments